Anastasia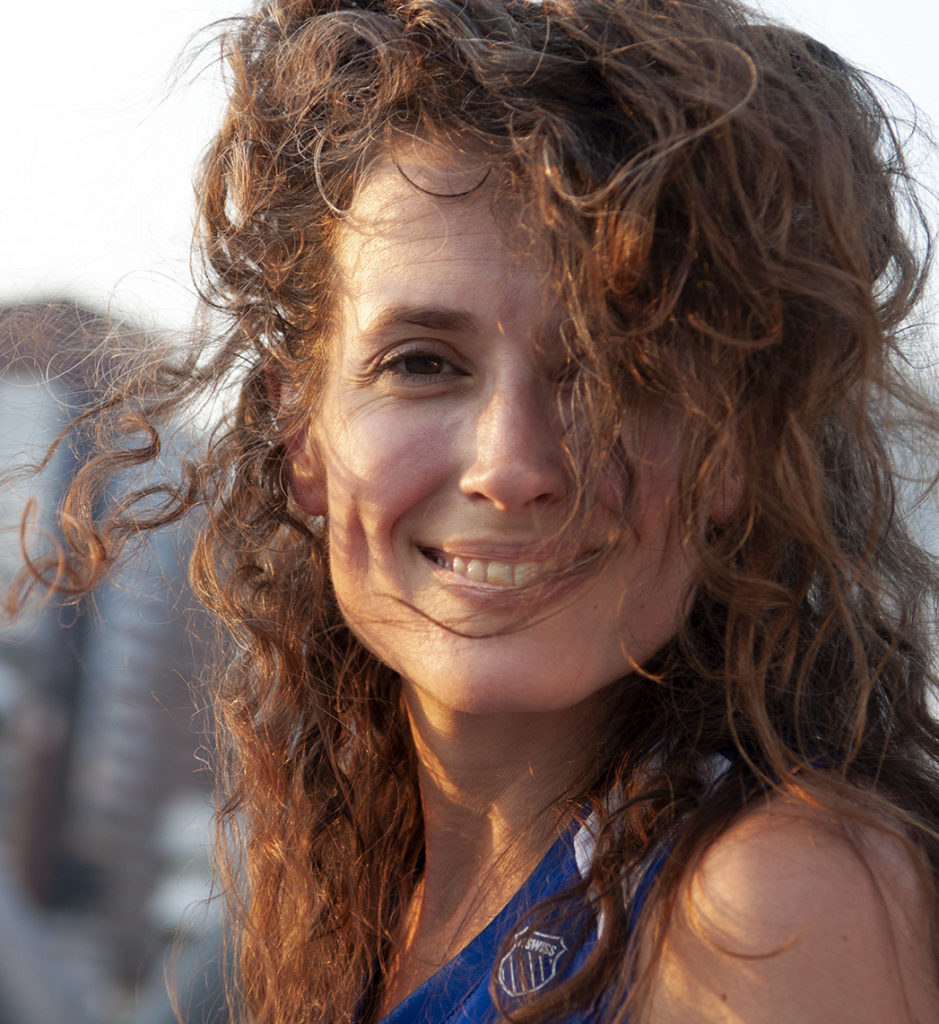 My yoga teaching style? Students explain best: "Straightforward. Fun. Challenging but not competitive. Down to earth, with no yoga scripts, cheese or affected pep. She won't 'invite you to open your heart.' Amazing assists if you want them. Gets to know the practice of every one of her students and helps them improve. You will feel and look awesome if you do her class 3x/wk!"
My classes are a blend of Ashtanga-based vinyasa, Iyengar, and Integral yogas with attention to feeling your body, breath, and mind (interoception), based on 20 years of regular teaching experience (2003).  
Early on, I realized that moving was a reliable stress release. Since the early 1990s, I've studied yoga, exercise and health from many angles, from the psychology of movement, nutrition, and physical education at U.C. Berkeley, to Raja yoga in Mumbai, to American spirituality, Hinduism and health education at Columbia University, to the history of health and medicine at the City University of New York's Graduate Center.
If background, degrees, certifications, or teaching philosophies are your thing, indulge. 
To work with me privately or in group classes, connect through relax@thegymnosophists.com.
Gymnosophists?
Ancient Greeks and Romans used this name to describe the Indian philosophers who influenced Greek philosophers. The gymnosophists, best known from Plutarch's stories of Alexander the Great, performed physical austerities as a means to understand reality. They are an early example of the transcontinental nature of knowledge and culture, and remind us that the gymnasiums of Aristotle, Socrates, and the Cynics were intensely physical and intellectual spaces. Exercise, bathing, rest, sleep, diet, fresh air, and emotional balance prescribed for an individual's constitution—a regimen—were until very recently physicians' main prescription for a healthy life.