yoga vacation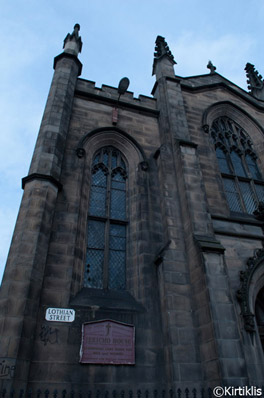 I'm just back from a yoga holiday. On a whim I went on an ashtanga retreat in Edinburgh, Scotland with Angela Jamison. I'd never met her, but we'd corresponded and followed each other's blogs for a few years, so it was good fun to finally meet. It was during the fringe fest, the world's largest arts festival in the heart of Edinburgh. Karen Breneman, the lovely owner, took me in and made me feel more than at home during my stay. I also visited friends and family in England, so it was an amazing trip.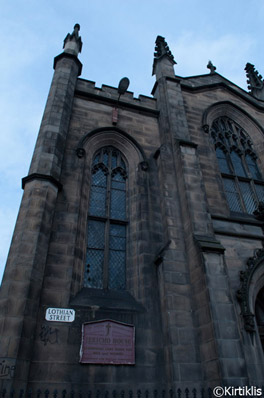 I like to travel with some sort of focus like this, as it adds to my trip. I've never been good at backpacking or hotels or hostels or wandering at random. Another museum is only interesting to me if there's a larger context, and some interaction with locals to add perspective.
There are all sorts of ways to go about this, and it depends on your style of travel. As a once-tour guide, I'm fairly adept at organizing things myself, and both my ashtanga holidays were scheduled at whim (the first was in Sri Lanka a few years ago). Ashtanga is particularly good for this, as it's practiced around the world. This retreat wasn't an all day affair but morning mysore practice with maybe a short afternoon workshop, so the rest of the day was open to do as I pleased, like check out shows at the fringe, and the endlessly amazing city itself.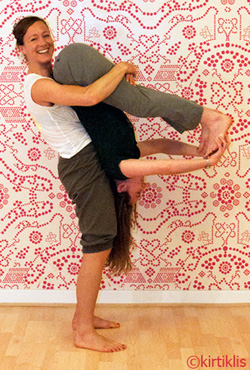 It helps to know the teacher when you go on retreat, as  not to be stuck with a bum deal on your holiday. But you can try your chances, too. Either go with your own, as many teachers lead retreats in lovely locales, or try out a teacher or style of yoga you've been curious about, on a retreat or simply visiting an interesting city with a good studio. You don't have to do a full-fledged retreat to have an excellent yoga holiday.
There are also plenty of yoga centers and ashrams that offer a full yoga experience, or yoga package tours, often run by studios. Again, it helps to know the teacher or studio to know the vibe and style the trip will have. A quick google search will give you ideas about ashrams that offer workshops and retreats in pretty places. Many of these can be pricey, but I'm sure there are some affordable options out there. I prefer to organize things myself, which is less expensive, but can be quite a lot of work. If you want a planned, package group type thing, check out Kripalu or Esalen, or browse the ads of a yoga magazine.
And of course, there's always Mysore.
---
---